CITY DETOX - FACE WASH
---
"The face wash is really mild and cleans up my face without leaving it dry or stretchy. … My skin looks a tad brighter after using the product and I don't feel like that I have to rush and grab a moisturizer once I have washed my face."
---
"This face wash is bliss! It cleanses my face effectively, removes all dirt and grime from my face. It unclogged my pores and after using it for 10 days , my skin behaves really well. It does reduce minor breakouts and prevents them from coming back. It doesn't give slippery feel post wash. Just a clear -looking skin what I need It balances pH level of my skin and doesn't strip-off natural oils of skin at all"
---
"My skin feels very fresh every time I use this face wash. Since the texture is more like a lotion, I feel it's quite hydrating too. I don't get the feeling of applying a moisturiser immediately after washing my face. It doesn't strip off skin's natural moisture and there is no stretchy or tight feeling on skin. …. I find it really good for dry and sensitive skin especially during winter season"
---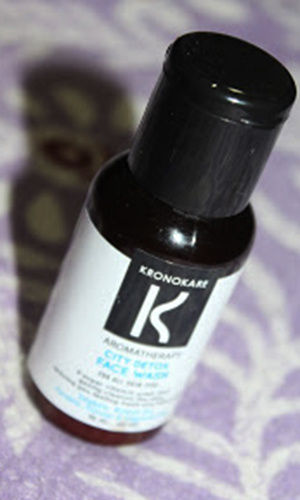 "After spending a long day out in the city one needs to clean his/her face. To maintain that cleanliness this "City Detox Face Wash" by Kronokare is going to satisfy you to an extent. It cleanses all the pollution and the dirt that has been caused when one goes of the house in sun. It has special detoxifying properties that solve many problems. It costs Rs 245 for 55ml bottle. It is worth every penny.
---
---
FLOWER POWER - FACE TONER
---
"This toner is superbly hydrating…You won't mind accidentally getting this toner on your clothes while spraying it on your face because it smells so good, you might as well use it as a body mist!... You will love to use it once you have come back home from your day out in the sun and washed your face. The kind of relaxation it will give to your skin cannot be explained in the words!... this products has no cons! MUST try!"
---
"Kronokare Aromatherapy Flower Power Face Toner is going to replace the Saanté one (complete ingredients list is absent), as it is devoid of all skin-harming substances like silicones, sulphates, mineral oil and parabens. So a big thumbs up from me."
---
"I always carry this Kronokare Aromatherapy Flower Power Face Toner in my bag and spray it whenever my face feels little dehydrated. It provides just the right amount of hydration without making the face oily. Another good thing about this face toner is that it doesn't mess with the makeup and that's why, I often use it as my makeup setting spray. The toner gives a fresh look to the skin instantly. The face toner is very gentle and doesn't irritate the skin at all"
---
"I love the fact that it is 100% natural and contains benefits of lavender ,neroli and ylang ylang flowers. It is a nice and affordable toner which refreshes the skin and provide hydration to the skin. I totally recommend it to everyone."
---
"I use it after my face wash, it has a very nice floral scent, I really really like it"
---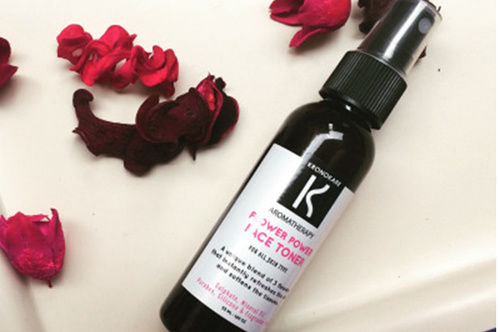 "Exfoliation leads to opening of the facial pores and hence it's very important to close the pores as well, and this can be done using a toner. Also I like the fact that it comes in a spray bottle, and hence it becomes pretty convenient to use."
---
POLISH THE BLEMISH - FACE SCRUB
---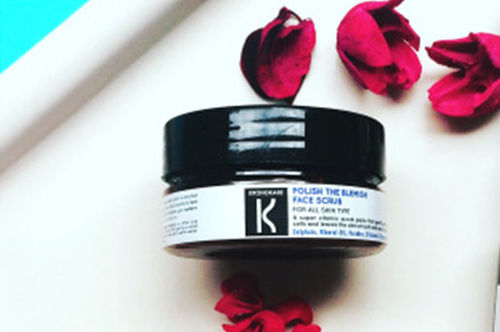 "Exfoliation is must for me, I like to exfoliate my skin atleast twice a week and I like scrubs that effectively work on blackheads and whiteheads. Personally, I like scrubs, which are grainy. This scrub comes in a tub packaging, and has key ingredients like beetroot extract , vitamins, Kaolin, Glycerine, Ylang Ylang Essential Oil."
---
MOISTURISING FACE CREAMS - MOIST-URGE (for dry skin) & BASH THE GLOSS ( for oily skin)
---
"I am quite impressed with Kronokare Moist Urge Moisturising Face Cream as it ticks all the right boxes for me. Supplies adequate moisture without being greasy or heavy. It doesn't make my face shine or cause break out."
---
"I totally loved using the Kronokare Moist-Urge Moisturising Face Cream and would recommend you to try it in this winters to battle dry skin woes and get a radiant and glowing skin."
---
"This is an amazing product"
---
"I just want to say one thing that Kronokare Bash The Gloss is one of the best creams available for oily skin especially during summers… I felt that with regular usage of Kronokare cream my skin appears visibly clear, gloss free, soft and yes of course no dryness at all."
---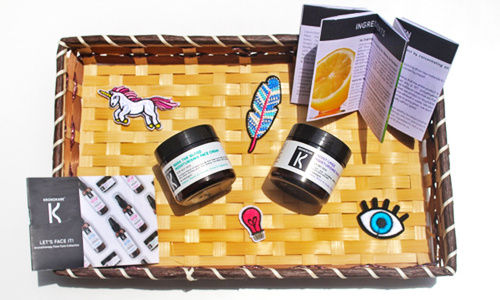 "Both the creams have an added presence of Vitamin E that helps in fighting off free radiclas, reducing wrinkles and also providing an antioxidant cover to the facial skin. It's moisturising capabilities are truely unparalleled. It also helps to cure all skin ailments caused due to overlong exposure of skin to harsh sunlight."
---
"Kronokare introduces two elegant moisturising facial creams to combat oily and dry skin types. Comprising of choice emollients and hydrating naturals with skin pampering fruity and floral essential oils, these go beyond moisturising-these enhance sheen and create a radiant face. Amazingly effective, and the user feels like a bag of pot pourrie besides. Shoutingly recommended. Moreover these creams are without Sulphate (lauryl), Parabens, Mineral Oil and Silicone"
---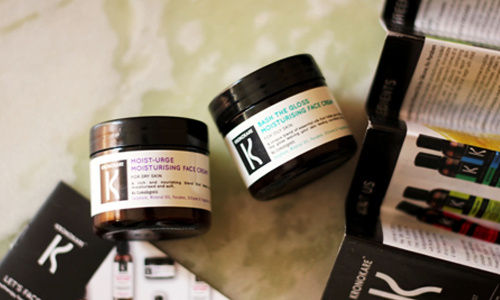 "I can't even begin to describe how my skin feels after applying this in the morning and night. My skin feels soft, supple, clean, moisturized. I even feel the roughness I was having due to the heat is also reducing. I can keep the skin is becoming softer. I wish i could kiss my own face if i could. My favourite face cream from Kronokare is MOIST-URGE-moisturising face cream which is for DRY SKIN. It is made from beetroot extract and Vitamin E with finest oils which guarantee that your skin will be glistening from inside. This is what we called AWESOMENESS, and my skin feels it all."
---
THE FRIZZ KISS - COOLING EXPLOSION LIP BALM
---
"I use it everyday and it helped in soothing and repairing my chapped lips. My lips feel soft and comfortable every time I use it, it's an important part of my current day and night skincare regime. One application of this lip-balm gives moisturising effect for approximately 4 hours. I put it on my lips at night and they feel baby-soft by the time I get up. It feels so good on lips without being heavy or sticky. Let me confess, I just love how it is B-) !"
---
"Kronokare The Frizz Kiss Cooling Explosion Lip Balm has been my favorite lip balm since the time I am using it. It gives a cooling sensation to my lips and makes them soft, smooth and hydrated throughout the day. The packaging is very pretty and I love to tote along in my bag! It is definitely a value for money and I would highly recommend it to everyone!"
---
"It is totally sensitive lips safe as it has cooling sensation but doesn't give any sting feeling unlike other lip care (plumper). It just provides right amount of and it stays long. In winters, lips tend to dry plus dark easily which looks really disheartening. It gives you amazing looking lips and softness for long time. I loved it totally."
---
FACE CARE KIT
---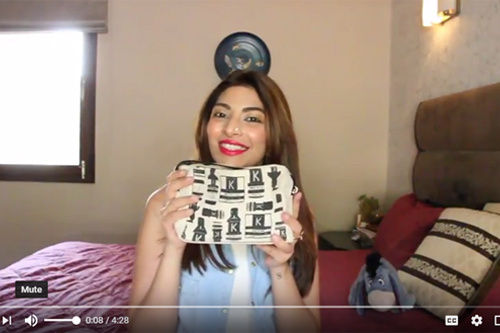 Kronokare's Face Care Kit for you.