MEDITERRANEAN CITRUS -

BODY LOTION
---
"Those who love aromatherapy products will love this body lotion with citrus fragrance.It absorbs instantly into the skin and not at all heavy on the skin. Definitely Worth trying"
---
PROVENCAL LAVENDER - SHAMPOO
---
If you are looking for a daily shampoo which is gently but works well then do try out Kronokare Care To Repair Shampoo.
---
PROVENCAL LAVENDER - BODY LOTION
---

" Too much Sun exposure makes damage to the skin that need to be smoothened and repaired with a dose of vitamins, fatty acid and omegas. The lotion looks white in colour and very light, gets absorbed into the skin very easily. It does also have the natural smell of the ingredients, no extra scent added. After every use, it gives your shiny and smooth skin back."
---
PROVENCAL LAVENDER - TRIAL KIT
---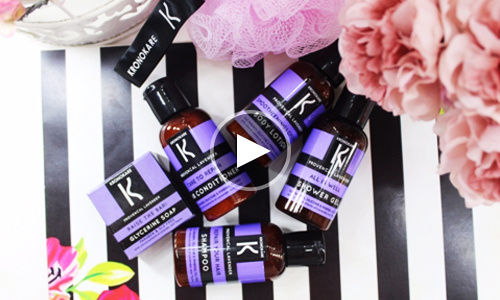 "Kronokare Provencal Lavender Range is a repairing range, designed for damaged skin and hair. This range is infused with pure essential oils of lavender, thyme and botanical extracts that deeply repair damaged skin and hair."
---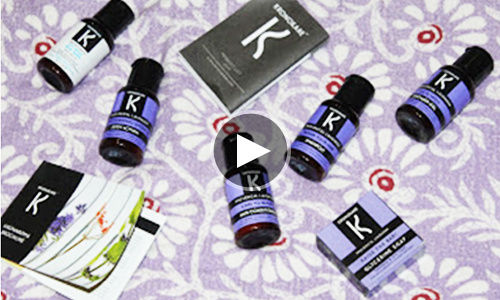 It is named as "Repair Your Hair" shampoo." This shampoo is made out of lavender essential oils which won't make your hair dry and it will keep your hair hydrated all day long and it's bounce will be back and damages will be naturally repaired. After shampooing, conditioning the hair is an obvious step for today's generation because of the dust the condition of the hair tends to get spoilt and skipping this step will spoil your hair. Moving on to the shower gel, as it's name states "All Is Well" this body wash makes sure that the skin is nourished with pure seed oil, botanical extracts and Vitamin E. It also offers a daily gentle cleansing to the irritated skin parts. After showering every person who is skin conscious uses some or the other body lotion, similarly this body lotion known as the "Smoothening Operator" smoothens the skin naturally giving your skin extreme softness. Your tired skin will regain it's shine.Soap is an essential product one needs in his/her daily life. "The Glycerine Soap" by Kronokare ensures that your skin isn't rough and removes dulness from the skin which leads to a healthier skin.
---
CARIBBEAN GINGER - BODY LOTION
---
"The nature of this product is great, like we take care of our face skin, it is important to take care of your body's skin as well, this is exactly what it does, it brings back the glowing skin by removing the toxins which gets developed due to aversive factors leading to dullness and ageing. this lotion fight against it, made of plant extracts and pure ginger oil. We have a very dry skin, and this moisturizes skin perfectly and keep it non-dry for hours."
---
"Kronokare is really nice skincare brand I have tried few products from this brand and I am happy with each one of them. This body lotion smells herbal which I love. It moisturize the skin without making it greasy."
---
"This blend is enriched with plant extracts and pure ginger oil to promote skin fluid circulation and toxin removal for nourished and glowing skin. I really like the unusual fragrance of this product which reminds me of Galangal."
---
CARIBBEAN GINGER - SHAMPOO & HAIR CONDITIONER
---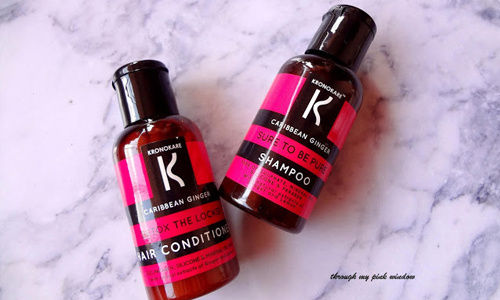 SHAMPOO
" This is light on my hair and doesn't create too much lather though cleanses my hair and scalp so well in 2 washes. The lather is easy to rinse off and doesn't leave any soapiness behind. It doesn't strip moisture out off my hair, leaving it soft, smooth and frizzle-free post use which lasr me up to 2 days."
HAIR CONDITIONER
" It has a very refreshing ginger like smell which is quite uplifting. It is also made up with Ginger, Lemon and loads of botanical extract that heal scalp, reduce dandruff and promote hair growth. It is also very light weight and hydrating which restores and locks moisture of hair, It leaves my hair feeling soft, smooth and bouncy post wash. Yes, so it doesn/t weight down the hair. So, people with thin hair will love this condition. "